Breast Augmentation (Implants)
Use the button above to view Before & After Photos Galleries for this procedure and sort by surgeon and case features.
About Breast Augmentation and Breast Implants
One of the most popular procedures at Sunset is breast augmentation with implants. The most common reasons women seek breast augmentation is to feel sexier, balance out their figure, or get a perkier or fuller look after breast feeding or weight loss. Other reasons include those with naturally asymmetrical breasts.
There are plenty of plastic surgeons in Southern California. What makes Sunset different? It's easy:
Experience and credentials
Both surgeons and Sunset are double board certified in both general and plastic surgery. Board certification is a long and thorough process, wherein their cases, ethics and skills are reviewed by their peers. Further, both surgeons at Sunset have completed the highest level of aesthetic training possible, followed by YEARS of experience in breast work, which gives them the edge over inexperienced surgeons so they can achieve well-hidden incisions, natural-looking implant placement and custom implant sizes and types for each patient based on their goals, body type and lifestyle.
Technique, shape and size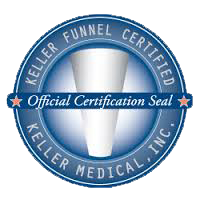 For accurate and gentle placement, Dr.Yamini often uses the Keller Funnel for silicone implants. The device is much like a pastry bag that allows the implant to be inserted without contacting the skin or breast tissue, minimizing the possibility for implant contamination, potential infection or other risks such as capsular contracture. The Keller Funnel is easy to use, can improve healing and comfort for patients and is beneficial in helping to reduce incision size and trauma to the implant or the incision itself.
While some treat it as such, this procedure is not "one size fits all." Everyone's body is different, and everyone's idea of what looks "too big" or "too small" is different. We schedule up to an hour for our consultations because when it comes to plastic surgery, it pays to get it right the first time. Our surgeons take their time with each patient and listen to exactly what the patient wants. The doctor also reviews photos with each patient and performs an exam to make sure the type and size of the implants are exactly what the patient has in mind.
At Sunset, we use high-quality Mentor and Naturelle band implants in all available styles to customize the desired size and profile for each patient. These implants have been vigorously tested and are safe and FDA-approved.
Incision location is also something that is customized for each patient. Our goal is to is always to achieve the least-noticeable scar, wherever you and the doctor decide will be best for you:
Periareolar Incision – The most popular choice at Sunset. Our surgeons are well-experienced in blending the incision into the tissue surrounding the areola, and this type of incisions works well for saline or silicone implants. Read more and view photos of periareolar incisions.
Transaxillary Incision – An incision made by your plastic surgeon in your armpit, away from the breast area. Used for saline implants only.
Inframammary Incision – An incision on the underside of the breast, near the breast crease. This was how breast implants were placed when they were first being used and is not used often by our practice.
View our related blog post, "Breast Augmentation: There Have Never Been More Choices."
Typical Recovery Time
Following breast augmentation surgery, most patients are able to return to work within a week or so, provided that it doesn't require heavy lifting or major physical activity. In most cases, Los Angeles breast augmentation patients resume most of their routine activities, including mild exercise, within a few weeks.
Please note that all Before and After photographs shown on this site are patients of Dr. Svehlak or Dr. Yamini, who have given permission to have their photos published. Images may be edited only to obscure distinctive features such as moles, jewelry, tattoos, or birthmarks for patient privacy. Photos are for illustrative purposes only. Individual results may vary. Reputable surgeons do not guarantee outcomes, and no prediction of outcome is implied. Individual healing characteristics and unexpected complications can affect the outcome of any surgical or non-surgical procedure.