Technology @ Sunset
Dr.. Yamini and Dr. Svehlak want only the best results possible for their Beverly Hills and LA plastic surgery patients and for each patient's recovery process to be as quick and comfortable as possible. For these reasons, Sunset Cosmetic Surgery employs the latest technologies, such as those listed below:
Slim Lipo
LipoSelection® only by VASER®
Ivivi Technologies' Advanced Recovery System
On-Q Pain Pump System for Post-Tummy Tuck Patients
Endermologie by LPG: Cellu M6
SlimLipo

We offer SLIM LIPO at Sunset Cosmetic Surgery by Palomar Medical Technologies. SlimLipo is laser-assisted liposuction that "melts" unwanted fat efficiently and effectively before it is removed by selectively targeting fat. It uses optimized wavelengths and a unique tip design to provide smooth, beautiful results with significantly less downtime versus other methods.
SlimLipo can have skin tightening effects for patients with sagging skin. Also, patients who have had previous liposuction with resulting skin irregularities may be good candidates for SlimLipo's skin smoothing benefits due to the targeted "melting" of fat.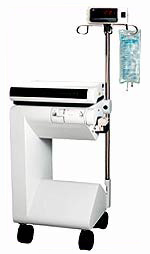 LipoSelection® only by VASER®
top of page



The LipoSelection procedure uses the VASER® System's patented innovative ultrasound technology which emulsifies the fat before it is removed and then leaves nerves and blood vessels largely undisturbed. Due to these advances:

- Patients and physicians report low to minimal pain and bruising.

- Surgeons are able to work with such precision that they can shape delicate areas like the inner thighs, arms, chin and neck.
Ivivi Technologies' Advanced Recovery System

top of page

Ivivi's SofPulse™ uses their patented, non-invasive, non-pharmacologic, pulsed electromagnetic field (PEMF) technology to induce a micro-current in injured tissues. Put more simply, the magnetic fields help reduce swelling and speed up healing after surgery.



The system, consisting of a signal generator and an applicator can be used in conjunction with any post-procedural protocols, dressings or compression systems. At Sunset Cosmetic, certain compression garments contain the pulsed electromagnetic field (PEMF) technologyto speed healing and help reduce postoperative swelling.



The use of this FDA-cleared technology for treating pain and edema has been endorsed by the ASAPS Innovative Procedure Committee in 2001:
"Pulsed electromagnetic fields therapy has been widely successful, safe and efficacious in the treatment of soft tissue swelling and in wound healing..."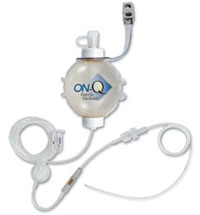 On-Q Pain Pump System for Post-Tummy Tuck Patients

The On-Q pain pump from I-Flow company is used by our patients recovering from their tummy tucks for 1 week and it runs by itself 24/7 and it needs no adjustments.

The system provides a continuous infusion of a local anesthetic directly to the treatment area for postoperative pain management.

This makes it possible for the patient to be pain-free, while eliminating the effects often seen with oral pain medications or injections.

Patients often comment on how easy their recovery process was using the pain pump system (we usually have to remind them to continue taking it easy even though they feel pretty good!).
Endermologie® by LPG: Cellu M6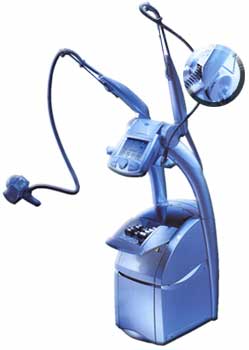 This unique patented French machine created by LPG was developed from 1986 initially to treat scars from burns. It was found to have more applications and is now used in the treatment of scars, cellulite, undesired fat deposition, poor lymphatic drainage and superficial circulation, muscular strains and injuries in sport and physiotherapy applications.

In the USA, the Cellu M6 IP has been recognised by the FDA for the treatment of cellulite.

To find out more, visit our Endermologie® page. It will provide you with answers to further questions about Endermologie® and its benefits.