The Sunset Difference: Breast Implant Revision
Learn More About Changing Unsatisfactory Results and Corrective Implant Surgery
View Before & AfterPhoto Gallery
*Patient results may vary.
Patients undergo breast surgery for a wide variety of reasons. However, many breast implant revision surgery patients in the Los Angeles area come to us because they are not happy with either the size or the shape of their breasts—and sometimes both. Breast implant procedures typically have a very high patient satisfaction rate, but complications can arise that require corrective surgery to improve undesired results.
Sunset Cosmetic Surgery offers reparative and corrective breast surgery services. A breast implant revision can help correct and improve the results of a previously unsatisfactory breast surgery, restoring balance to a patient's figure.
Learn more about breast implant revision in Los Angeles at Sunset Cosmetic Surgery. Call 310-858-9100 or today learn more.
Why Would a Woman Choose Breast Implant Revision?
Despite the established record and regular global success of breast implant surgery, complications can occur. Choosing an experienced, board-certified, and accomplished plastic surgeon will increase the likelihood of a favorable outcome, but since every body—and its healing process—is different, variations and unexpected situations do arise.
First, any breast implant revision candidate should know that she is not alone, and her body is not the problem. Also, most importantly, she should understand that she deserves another chance at getting the look she initially wanted. Breast implant revision is not uncommon, and there is no shame in seeking out a plastic surgeon to help get a silhouette back to what it should be.
Examples of the types of breast implant revision cases our Los Angeles-area surgeons routinely repair include:
capsular contracture, caused by hardened scar tissue
implant or nipple asymmetry
"double bubble," which is a dual breast crease and tissue sagging
ptosis, a sagging look due to implants placed too low
pseudoptosis, which is sagging in only the lower half of the breast
symmastia, which are implants too close together
deflated implants
What is Capsular Contracture?
After a saline or silicone implant is placed in the breast, the body's normal response to the foreign object is to form a natural scar tissue, called a capsule, around the implant. However, patients occasionally experience an excessive response to the presence of the implants, and this reaction is known as capsular contracture. Capsular contracture occurs when the scar tissue that the body has created around the implant gets too thick and hard. This squeezes the implant, causing it to create an abnormal appearance, as well as potential pain and discomfort. Instead of feeling soft and supple, the breast will begin to feel hard and tight. The look, the feel, or both problems combined may lead women to seek breast implant revision.
What Are the Odds of Developing Capsular Contracture?
Capsular contracture is the most common complication following breast augmentation surgery, leading to breast implant revision. Worldwide, the odds of developing capsular contracture are about 20 to 30 percent after a routine breast augmentation. Capsular contracture can happen at any time after surgery, although it occurs most frequently within the first few months. Doctors and researchers are unsure of what causes the body's immune system to trigger capsular contracture, though they have identified several factors that have been shown to increase the risk of developing it. Patients who developed an infection or bleeding after surgery are at greater risk of developing capsular contracture. Those with improperly sized implants are also at higher risk. This reality further emphasizes the importance of choosing experienced surgeons to minimize the chance of needing future breast implant revision.
How Is Capsular Contracture Repaired?
Because each instance of capsular contracture is unique, we use a combination of different approaches to repair the problem based on the severity and the patient's particular circumstances. Options for this breast implant revision include:
Excising Excess Scar Tissue: Scar tissue around the capsule causing the pain, tightening, and deformed appearance can be removed with breast implant revision surgery.
Replacing Implants: Patients with prolonged leaking silicone implants may develop capsular contracture more frequently than patients with saline implants. Because of this, we replace older implants with new implants in patients experiencing capsular contracture.
Changing the pocket: Along with removing scar tissue, we often move the location of the implant from above or below the muscle to help heal into a new, fresh, and softer capsule around the implant for this breast implant revision.
Strattice™: This is a biologic tissue matrix that doctors place inside the breast to help to reinforce weak soft tissue and support tissue regeneration around the implant. New research suggests that this product may also be helpful at reducing future incidences of capsular contracture, which would reduce the need for breast implant revision.
SERI™ Surgical Scaffold: Another strategy for internal reinforcement, this silk-derived "bioprotein" creates a structure that provides form when implanted and allows tissue to grow on it naturally. The scaffold is ultimately absorbed by the body, leaving the tissue in place. This process can hold implants in place and prevent conditions that can lead to capsular contracture.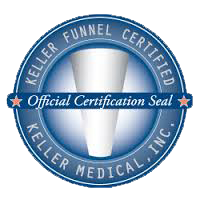 For accurate and gentle placement, Dr.Yamini often uses the Keller Funnel for silicone implants. The device is much like a pastry bag that allows the implant to be inserted without contacting the skin or breast tissue, minimizing the possibility for implant contamination, potential infection or other risks such as capsular contracture. The Keller Funnel is easy to use, can improve healing and comfort for patients and is beneficial in helping to reduce incision size and trauma to the implant or the incision itself.
More Than Breast Implant Revision Surgery
A breast implant revision specialist, like Dr. Dan Yamini or Dr. Steve Svehlak, has had many years of experience removing, replacing, and correcting breast implant problems. Most unsatisfactory conditions can be significantly improved. When you visit our Los Angeles practice for breast surgery, we will address your problem and discuss breast implant revision methods with you to discover how to best improve the results of your previous cosmetic procedure. Whether you see Dr. Yamini or Dr. Svehlak, you will learn what kind of improvements they can make for you so you can make an informed decision that is right for your situation and goals.
Unfortunately, not all surgeons who perform breast procedures have the level of experience and training of our surgeons at Sunset Cosmetic Surgery. For breast implant revision surgery and repair, it is important to find a board-certified plastic surgeon with extensive experience in breast implant revision cases, which often involve scar tissue, scar revisions, and implant replacements.
Women seeking breast implant revision surgery may also desire nipple reduction or revision. Other available surgeries beyond typical augmentation include breast lifts, breast reductions (including gynecomastia surgery for men and scarless reduction options), implant downsizing or removal, and tuberous breast repair.
Final Words on Breast Implant Revision
As noted above, some problems develop despite everything else related to the surgery going right. Understanding that possibility when choosing augmentation is a good way to make an informed decision and to be prepared for the outcome.
That said, choosing qualified surgeons makes a great difference when it comes to minimizing the chance of complications and maximizing satisfying results.
Dr. Dan Yamini and Dr. Steve Svehlak are prepared to answer any questions that prospective breast augmentation patients may have about the procedure and what to expect—or watch for—after. They also encourage any woman dissatisfied with her augmentation results to recognize that she does not have to live with an undesirable outcome, and welcome questions on breast implant revision surgery as well.
Contact Sunset Cosmetic Surgery to learn more about breast implant revision in the Los Angeles area. Call 310-858-9100 or today.
Save