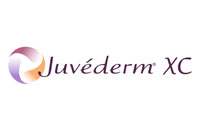 JUVÉDERM® XC
Juvederm is FDA approved, and the latest dermal filler advance from Allergan, Inc. (makers of Botox®). It is a hyaluronic acid (HA) filler that is FDA-approved to last up to 1 year*, and is considered by many the "next generation" smooth gel, non-animal dermal filler offering a natural look and feel, as well as long-lasting results for our Los Angeles Juvederm patients. Dr. Yamini is one of a select group of surgeons who is invited regularly by Allergan to give lectures as an educator for Botox and Juvederm. Los Angeles based Sunset Cosmetic Surgery is proud to offer the experience and expertise in Juvederm Los Angeles that patients often seek.
Related Pages on this Site
About Juvederm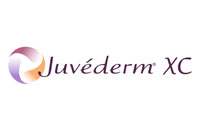 Juvederm is a facial filler made from hyaluronic acid (HA). Hyaluronic acid is a substance that naturally exists in the human body, and helps to add volume and hydrate the skin. HA has been in use for over 20 years for to aid movement in arthritic joints as well as for wound repair and eye surgeries. Juvederm is the first hyaluronic acid dermal filler that has demonstrated its safety and effectiveness in persons of color. Studies with Juvederm showed no increased risk of hyperpigmentation or hypertrophic scarring in patients of color. The Juvederm Los Angeles injection process takes only about 15 minutes. You'll also need to allow time to consult with the doctor prior to a Juvederm Los Angeles treatment, but from beginning to end, many patients are able to work it in on their lunch break or on their way to/from work. The Juvederm XC formulation is the main type we use for our Los Angeles Juvederm patients, as it is enhanced for patient comfort with lidocaine. The effects of the lidocaine takes place in seconds and means most patients no longer require a dental block.
Juvederm Ultra XC VS. Juvederm Ultra Plus XC
Juvederm comes in two formulations so that treatment can be customized to meet your individual needs. Juvederm Ultra can be used for lip enhancement, as well as contouring and volumizing facial folds and wrinkles. Juvederm Ultra Plus is more robust, and therefore is ideal for correcting deeper folds and wrinkles.
Typical Recovery Time After Juvederm in Los Angeles
There's minimal recovery or downtime with Juvederm Los Angeles treatments. Depending on the areas treated, some patients experience slight redness or swelling temporarily.
How Long Does Juvederm Last?
Juvederm will help to smooth and fill in moderate to severe facial fold and wrinkles. One treatment is all that most patients need to smooth lines and wrinkles for up to a year. Dr. Yamini or Dr. Svehlak can advise you on the ideal time to schedule your next appointment.
Los Angeles Juvederm Pricing
Please consult our Injectable Services Page for pricing information. As a Black Diamond Member of Allergan (meaning, Sunset is among the Top 1% of injecting practices nationwide), we are able to order Juvederm in bulk and offer competitive pricing without compromising quality.
Juvederm: Side Effects and Risks
Juvederm Los Angeles patients can usually expect minimal side effects. Side effects are usually only mild or moderate, and last one week or less. The most common side effects are temporary and include injection site redness, firmness, swelling, pain, tenderness, lumps/bumps, bruising, itching or discoloration. Similar to any skin injection procedure, there is a risk of infection. Read more information about Juvederm Safety.
Juvederm: Am I a candidate?
Juvederm is not recommended for those with severe allergies marked by a history of anaphylaxis or history or presence of multiple severe allergies. Also, patients with a history of allergies to Gram-positive bacterial proteins. Other important considerations you should bring up with your doctor to help avoid unsatisfactory results, infections or complications are listed below:
If you are currently using substances that can prolong bleeding, such as aspirin or ibuprofen
If you've recently had any type of laser treatment, chemical peel, or any other procedure on your face.
If you are on immunosuppressive therapy, or therapy used to decrease the body's
immune response
If you may be pregnant or are breast feeding
If you have a history of excessive scarring (e.g., hypertrophic scarring and keloid
formations)
*JUVÉDERM® is indicated for injection into the mid to deep dermis for treating moderate to severe facial wrinkles and folds, such as the nasolabial folds.