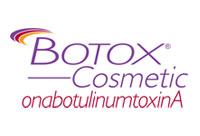 Relax Your Wrinkles Away
Often described as the "fountain of youth," BOTOX® at the Los Angeles area's Sunset Cosmetic Surgery is used primarily to treat lines that accumulate as a result of years of squinting and frowning. This includes frown lines between the eyebrows, crow's feet, and other wrinkles on the forehead and around the lips. The injectable works by relaxing the underlying muscles.
A single injection session lasts a matter of minutes, with results that last for months and require no recuperation or down time afterward.
Why Choose Sunset for BOTOX®?
Dr. Steve Svehlak and Dr. Dan Yamini personally administer the injections at Sunset Cosmetic Surgery. Together, the doctors have more than 30 years of experience with injectables, which they find to be an increasingly important part of facial rejuvenation. With their education and knowledge of facial aesthetics, they are well equipped to provide cosmetic facial enhancements without surgery, giving patients a refreshed, natural, and youthful look.
Schedule an appointment for BOTOX® in the Los Angeles, Beverly Hills, West Hollywood, and related areas. Call Sunset Cosmetic Surgery today at 310-858-9100 or to learn more.
BOTOX® Explained
BOTOX® is the brand name for botulinum toxin type A, originally developed to treat muscle disorders, such as uncontrolled blinking. After the injectable was found to be effective in reducing wrinkles, it was approved for cosmetic use by the FDA in 2002.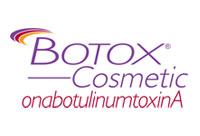 The active ingredient in BOTOX® prevents chemical messages from triggering muscle contractions, which are the driving force behind dynamic wrinkles. Unlike static wrinkles, which develop naturally as collagen and hyaluronic acid levels diminish in the skin, dynamic wrinkles appear and intensify as skin in a particular area is routinely pulled into furrows to make a variety of expressions. Raising an eyebrow, scowling, and smiling involve muscles all over the face. A talented and experienced injector will target only those muscles that contribute to unwanted wrinkles, preventing lines from appearing even as patients continue to express a full range of emotions.
The BOTOX® Treatment Session
BOTOX® can be administered in as little as 15 to 30 minutes, depending on the area targeted, the specific application, and whether a numbing cream is being used.
A typical treatment to stop forehead wrinkles involves several injections into the supercilii and procerus muscles, while crow's feet require a few injections into the orbicularis oculi. BOTOX® injections are performed quickly and safely at the Sunset Cosmetic Surgery office. The injection locations and number of units used are determined after an analysis of each patient's facial structure and how strong the muscles are in each area.
To maintain the maximum benefits of treatment, patients are encouraged to enjoy repeat treatments every three to four months.
Side effects from BOTOX® are mild and infrequent. Patients occasionally experience some bruising, discomfort, or stiffness, which should resolve naturally within days. Sun exposure should be avoided until any traces of redness or swelling are gone.
What Does BOTOX® Treat?
The FDA has approved BOTOX® for cosmetic use on forehead frown lines and crow's feet.
BOTOX® can also be very beneficial to people with headaches or excessive sweating in the underarms and palms. On the hands, this condition (called hyperhidrosis) can be very bothersome, especially in professions where people are regularly required to shake hands. The treatment is simple and involves tiny injections on the palms. Results last for months, and patients have reported a very high satisfaction rate. Special pricing for this area applies, so please ask about BOTOX® cost when you call for your appointment.
The Sunset Cosmetic Surgery BOTOX® Difference
Sunset Cosmetic Surgery has been honored with the prestigious BLACK DIAMOND STATUS from Allergan, the maker of BOTOX® Cosmetic and facial fillers. This award recognizes Sunset as one of the TOP 1% of providers in the nation. We only use the 100% authentic product, full-strength and made in the USA. Aside from being a part of one of the leading practices to carry the cosmetic in the Los Angeles area, Dr. Dan Yamini is one of a select group of surgeons and other industry leaders regularly invited by Allergan to give lectures to other healthcare providers as an educator for Allergan injectables, including Juvéderm®.
We periodically run specials on injectables and notify our loyal e-newsletter subscribers, so be sure to sign up. Another free and easy way to start saving money on treatments is by joining the Brilliant Distinctions Program.
While some offices require you to purchase numbing cream or injections separately, Sunset provides them FREE OF CHARGE for injectable services.
Other Uses for BOTOX®
BOTOX® was approved for the treatment of chronic migraine headaches in 2010. Since then, thousands of people have found it to be effective at reducing the intensity and frequency of migraines they experience each month.
While there hasn't been enough formal research available regarding the injectable's effect on non-migraine headaches, a number of patients at Sunset who use BOTOX® for its wrinkle-busting benefits also report getting fewer headaches overall.
Are BOTOX® Injections Right for Me?
It's important to consult with your doctor or health professional to determine if BOTOX® is the right course of treatment for the anti-aging results you desire. The cosmetic treatment is recommended for men and women 18 to 65 years old to provide short-term results in improving the look of deep frown lines and wrinkles. Make sure to tell your doctor if you have any diseases or conditions that could adversely affect your treatment. Some examples of conditions that may effect your treatment include:
Nerve and muscle diseases
BOTOX® allergies
Breathing issues, including asthma
An upcoming surgery
Previous facial surgery
Drooping eyelids
Current or potential pregnancy
Current or potential breastfeeding
7 Common Questions About BOTOX®
Here are some of the questions we hear most:
Is BOTOX® safe?
Yes, when injected by a professional who has the proper training and experience. It has been applied millions of times for patients all around the world, having first been the subject of numerous rigorous studies and research efforts. At Sunset Cosmetic Surgery, we use only 100% authentic BOTOX® product, made by Allergan.
What does BOTOX® do?
As noted above, BOTOX® keeps certain muscles from moving by preventing them from receiving signals that would otherwise trigger a contraction. Reduced activity leads to smoother skin, which in turn gives men and women a refreshed, rejuvenated look.
Where do you inject BOTOX®?
Most cosmetic uses of BOTOX® are to minimize the lines and wrinkles in our forehead, the frown lines between the eyebrow, and the "crow's feet" lines around the eyes. The image here shows the most common injection sites on the face.
Will I look frozen?
You should not look frozen or unnatural with BOTOX® that has been properly injected. The goal of our highly experienced injectors is to create a completely natural and refreshed look. Facial movement and expressions should look natural as well.
How often do I need BOTOX®?
Most cosmetic uses of BOTOX® are to minimize the lines and wrinkles in our forehead, the frown lines between Like all medications, the duration of the effects depends on the dosage, the area of face injected, and the patient's metabolism. With proper dosage and injection technique, the cosmetic results should last three to six months.
What are the side effects of BOTOX®?
The injectable is extremely safe, with very few reported side effects, including swelling, redness, tenderness, bruising, inflammation, pain, and infection at injection site. There are no known medical conditions or diseases caused by BOTOX®. Some people experience a temporary mild headache after treatment. In our practice, we see no more than a 2 percent rate for minor small bruising at the injection site on the face and a less than 1 percent rate of very minor and temporary eyelid heaviness or drooping. In rare cases, some patients experience mild and temporary headache or flu-like symptoms, which resolve by themselves in a day or two.
I've heard some horror stories about BOTOX®. Are they true?
There was an unethical doctor in the headlines several years ago who tried to cut corners using an imitation product, which led to unfortunate consequences. Here at Sunset, we ONLY use 100% real, certified BOTOX®. Our Los Angeles doctors are glad to show patients the vial, which always has an Allergan hologram on it. That way, you can ensure you are getting the real product.
Another Wrinkle-Relaxing Option
While BOTOX® is the most commonly chosen wrinkle-relaxing injectable, it is not the only choice available to patients who want to smooth out their forehead lines. Dysport® is also a purified protein that relaxes targeted facial muscles, with results that last three to four months. It is mostly used to correct unattractive furrows on the forehead and is often used for patients who have had resistance to Allergan's product.
Options Beyond BOTOX®
With BOTOX® working to smooth out dynamic wrinkles, patients often also opt to get injections of dermal fillers to treat their static wrinkles elsewhere on the face. Together, these injectables can give Los Angeles, Beverly Hills, and West Hollywood area men and women an overall look of youthfulness and rest.
Patients who want a more permanent solution to forehead lines and related cosmetic issues can talk to Dr. Steve Svehlak and Dr. Dan Yamini about surgical options, such as a brow lift or eyelid lift.
Call Sunset Cosmetic Surgery at 310-858-9100 or today to learn more about BOTOX® for Los Angeles, Beverly Hills, West Hollywood, and other Southern California patients.