Dr. Steven Svehlak is the surgeon many celebrities turn to when their original plastic surgery does not turn out as they had hoped. Breast implant repair and liposuction repair are among his top specialties. In 2006, Dr. Svehlak was featured twice in US Weekly in stories relating to the liposuction repair and breast repair he performed for actress Tara Reid. He continues to see patients from all over the world to help improve the look of work that was not as intended.
To repair or revise liposuction, Dr. Svehlak uses micro liposculpting and micro fat grafting to help smooth uneven areas and achieve an improved look to the areas. Read more about breast and liposuction revision surgeon, Dr. Steven Svehlak.
US Weekly – Oct 23, 2006 (includes interview with Dr. Svehlak) US Weekly – Jan 15, 2007
Related Pages: Why did this happen to me? What to Do if you get Bad Liposuction Repairing Liposuction: An Interview with Dr. Steven Svehlak Revision Liposuction Photos
Excerpts from "My Plastic Surgery Nightmare"
US Weekly, Oct 23, 2006
Radio Clip: Listen to Dr. Svehlak discuss how he repaired Tara Reid's botched stomach lipo.
From US Weekly, Issue 622, Jan 15, 2007, page 7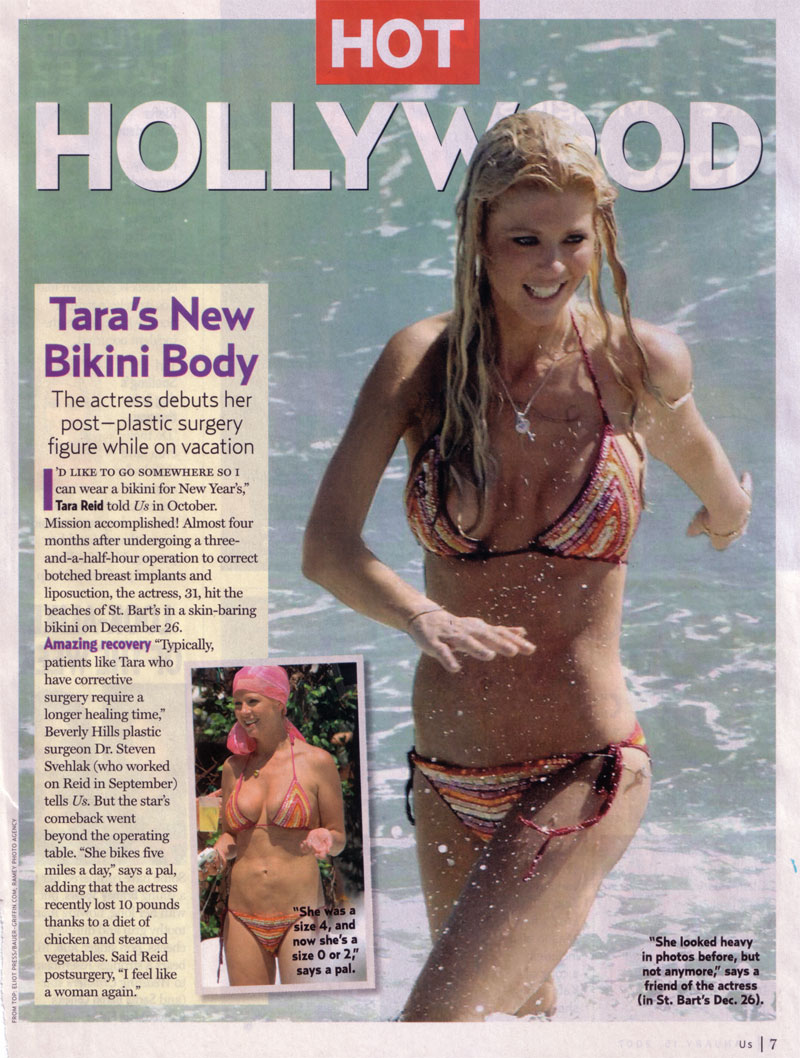 *Patient results may vary.