Below, you will find information about capsular contracture. You can view photos of this condition on the breast implant revision section of this website.
What is Capsular Contracture?
After a saline or silicone implant is placed in the breast, the body's normal response to the foreign object is to form a natural scar tissue, called a capsule, around the implant. However, occasionally patients experience an excessive response to the presence of the implants called capsular contracture. Capsular contracture occurs when the scar tissue that the body has created around the implant gets too thick and hard. This squeezes the implant causing an abnormal appearance as well as occasionally pain and discomfort. Instead of feeling soft and supple, the breast will begin to feel hard and tight.
What are the odds of developing capsular contracture?
Capsular contracture is the most common complication following breast augmentation surgery. Worldwide, the odds of developing capsular contracture are about 20 to 30 percent after a routine breast augmentation. Capsular contracture can happen at any time after surgery, although it occurs most frequently within the first few months. Doctors and researchers are unsure of what causes the body's immune system to trigger capsular contracture, however, they have identified several factors that have been shown to increase the risk of developing it. Patients who developed an infection or bleeding after surgery are at greater risk of developing capsular contracture. Those with improperly sized implants are also at higher risk.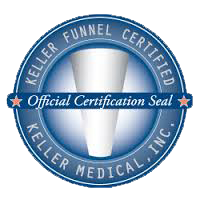 For accurate and gentle placement, Dr.Yamini often uses the Keller Funnel for silicone implants. The device is much like a pastry bag that allows the implant to be inserted without contacting the skin or breast tissue, minimizing the possibility for implant contamination, potential infection or other risks such as capsular contracture. The Keller Funnel is easy to use, can improve healing and comfort for patients and is beneficial in helping to reduce incision size and trauma to the implant or the incision itself.
How is Capsular Contracture Repaired?
Because each instance of capsular contracture is unique, we use a combination of different approaches to repair the problem based on the severity and the patient's particular circumstances.
Excess Scar Tissue: Scar tissue around the capsule causing pain and tightening and deformed appearance can be removed with surgery.
Replacing Implants: Patients with prolonged leaking silicone implants may develop capsular contracture more frequently than patients with saline implants. Because of this, we replace older implants with new implants in patients experiencing capsular contracture.
Changing the pocket: Along with removing scar tissue, often we move the location of the implant from above or below the muscle to help heal into a new, fresh, and softer capsule around the implant.
Strattice™: Strattice™ is a biologic tissue matrix that doctors place inside the breast to help to reinforce weak soft tissue and support tissue regeneration around the implant. New research suggests that this product may also be helpful at reducing future incidence of capsular contracture.