Feel Your Best with a Breast Lift from Sunset Cosmetic's Double-Board Certified Surgeons
As we age, we may start to see sagging skin on various parts of the body—a normal change due to weight fluctuations and reduced elasticity of the skin and underlying muscles. For women, especially those who have had children, sagging breasts are a common issue. The double-board-certified plastic surgeons at Sunset Cosmetic Surgery offer a surgical breast lift in Los Angeles to give women's breasts a perkier, more youthful shape. The doctors can also re-size or re-shape nipples when needed.
Different techniques are used for breast lifts, depending on the goals and lifestyle of each patient and the degree of ptosis (sagging). Implants may be used to add additional fullness; however, some patients opt for a lift without implants.
Arrange a visit with the doctors at Sunset Cosmetic Surgery to talk about a breast lift in the Los Angeles, Beverly Hills, and West Hollywood areas today. or call 310-858-9100.
Breast Lift Techniques
A breast lift at Los Angeles' Sunset Cosmetic Surgery involves Dr. Svehlak or Dr. Yamini making an incision in the breast, then removing excess tissue and repositioning the remaining tissue as necessary. Excess skin is also frequently removed.
The incisions employed generally fall into one of four categories:
Crescent Breast Lift (Periareolar)
The least-invasive method, a crescent lift is used for mild sagging. You surgeon will use a semicircular incision on the top or bottom part of the areola to reposition the nipple.
Benelli Breast Lift (Donut, Circumareolar)
A donut–shaped piece of tissue is removed in a Benelli lift using an incision all the way around the areola.
Lollipop Breast Lift (Vertical)
For moderate to severe sagging, this technique employs an incision that goes around the areola and then straight down to the crease below the breast.
Anchor Breast Lift (T-Scar, Full Mastopexy)
The oldest and most reliable technique for severe sagging involves an incision around the areola, straight down to the crease, and extending along the crease below the breast.
Dr. Yamini and Dr. Svehlak have incorporated the latest advances into their breast lift surgery techniques. An implantable surgical material may be required to get the best possible results. Among the products we use is SERI® Surgical Scaffold, a knitted, multifilament, bioengineered, long–term bioresorbable scaffold derived from silk and used to create an internal bra for maximum long–term breast support.
Typical Recovery Time
After lift surgery, and depending on the lift technique used, some patients are able to return to work within a week or so. In many cases, lift patients resume most of their normal activities, including some forms of mild exercise, after several weeks. Your surgeon will advise you on the timing for your case.
To learn more about a customized breast lift in Los Angeles, contact the medical team at Sunset Cosmetic Surgery. We can't wait to help you look and feel great about your body!
What Can Complement a Breast Lift?
Sagging due to overly large breasts can be addressed with a lift, but some women also opt for a breast reduction, which can help prevent the problem from continuing and can relieve discomfort and pain sometimes associated with large breasts that pull the upper body forward.
Women who want to take the opposite approach can choose breast augmentation, which adds volume to make the breasts fuller and rounder.
Either of these surgeries can complement the effects of a breast lift. Dr. Steve Svehlak and Dr. Dan Yamini will discuss the option with each patient in order to best deliver the results she is looking for.
Contact Sunset Cosmetic Surgery by calling 310-858-9100 today to find out more about a breast lift in the Los Angeles, Beverly Hills, and Hollywood area. You can also .
View Before & AfterPhoto Gallery
*Patient results may vary.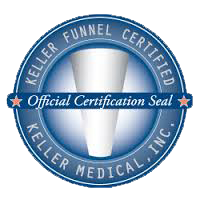 For accurate and gentle placement, Dr.Yamini often uses the Keller Funnel for silicone implants. The device is much like a pastry bag that allows the implant to be inserted without contacting the skin or breast tissue, minimizing the possibility for implant contamination, potential infection or other risks such as capsular contracture. The Keller Funnel is easy to use, can improve healing and comfort for patients and is beneficial in helping to reduce incision size and trauma to the implant or the incision itself.
Save