In effort to save money, this is a patient who traveled to Mexico for abdominal liposuction. After results that proved bumpy and unsatisfactory, she came to Dr. Steven Svehlak at Sunset Cosmetic Surgery in Los Angeles to see what her options were for a liposuction revision.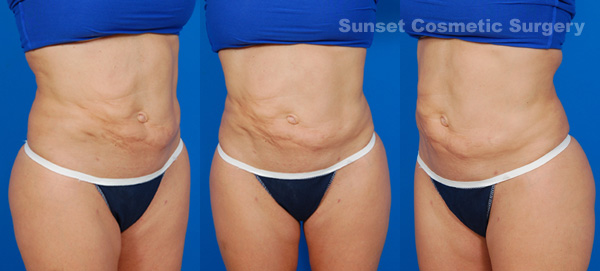 These pictures show the scarring with which she healed from the original liposuction procedure. There were very irregular contours of her flanks and abdominal wall, with additional irregularities on the inner thighs. Significant scarring could be felt underneath the skin, especially in the right lower abdomen – even after several months. She commented that the contour deformity would actually show through some of her clothing.
In order to improve the appearance of these indentations and deformities, a combination of spot liposuction to the abdominal wall, flanks, back and thighs; release of internal scarring; and fat transfer was planned. After revisional liposuction surgery, she healed very well with significant improvement to the contours. Find below her after photos, taken 4 months following liposuction revision surgery: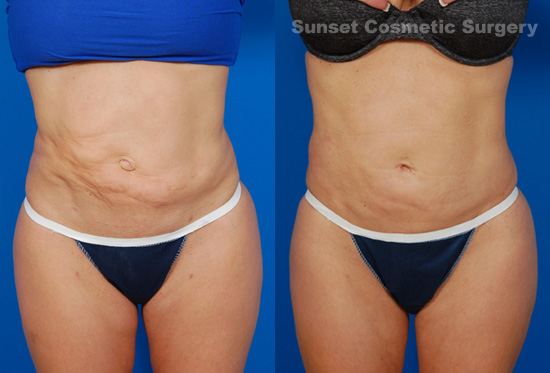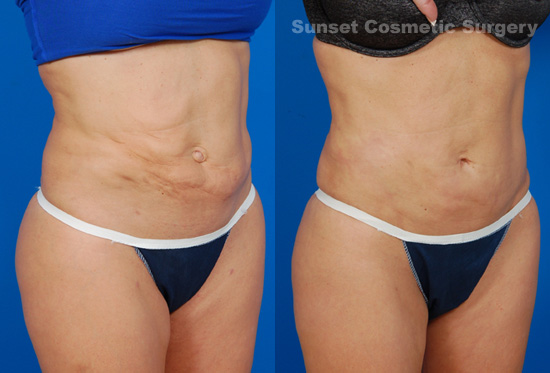 Though the reparative surgery showed major improvement, the patient still had minor abnormalities in the lower abdominal wall associated with all the scar tissue Dr. Svehlak found under the skin from her procedure in Mexico. Since there was also some loose abdominal skin, Dr. Svehlak said a tummy tuck would address both the scar tissue on the abdominal wall, and the loose skin.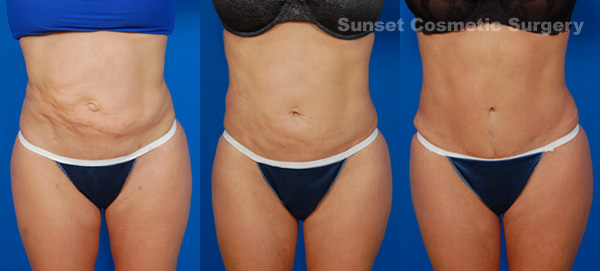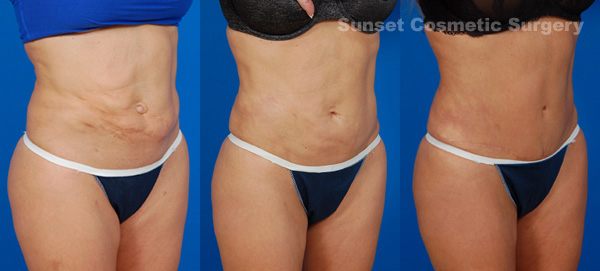 The above photos reveal the incredible final results from Dr. Svehlak. Following one-year after her abdominoplasty surgery, the photos show that her abdomen healed well – with only minimal scarring – and the contours significantly improved further. The patient is no longer self-conscious about wearing a two-piece bathing suit.
Dr. Steven Svehlak is a double-board certified plastic surgeon with years of experience with liposuction in Los Angeles. He is often the surgeon selected by high profile patients when their original plastic surgery does not go as planned. In 2006, Dr. Svehlak was featured twice in US Weekly in stories related to the botched liposuction repair and breast repair he performed for actress Tara Reid. His focus is on each patient's individual needs and aesthetic goals so that he can provide the most attractive and natural-looking results as possible, improving the look of work that was not as intended.