With so many different terminologies out there, it can be difficult to determine who to trust when it comes to cosmetic plastic surgery.  Is a "Board Certified Cosmetic Surgeon" the same as a "Board Certified Plastic Surgeon"?  This one-sheet infographic from NewBeauty Magazine summarizes the key differences.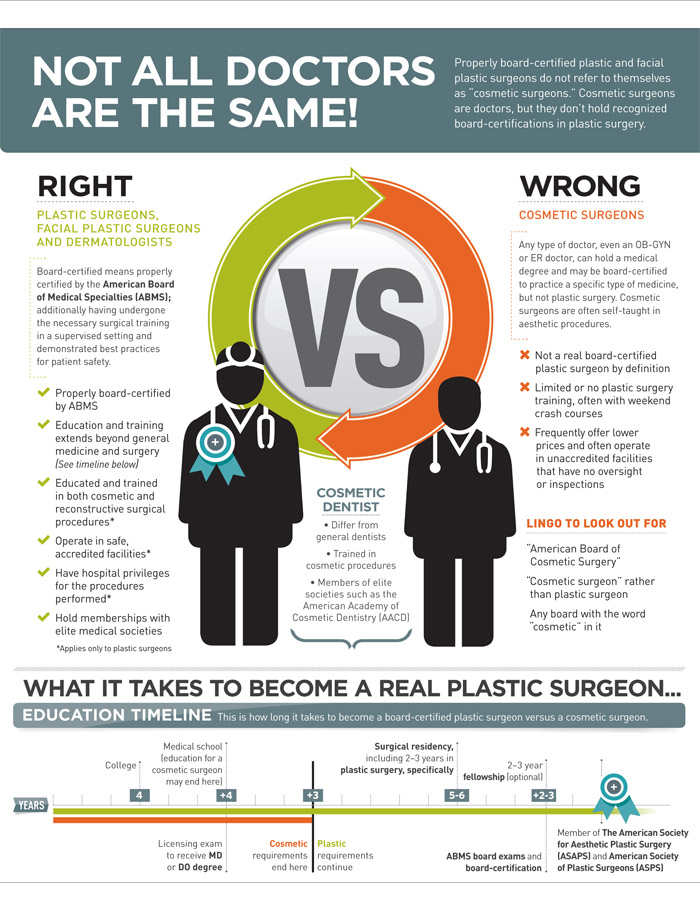 Photo/PDF Credit: NewBeauty Magazine.
Click to download complete PDF.